As usual Mid Sussex Model Engineering club had a stand at Brighton Model World, this year was no execption. We fielded 10 modeds which attracted some intense interest. In no particular order our exhibits were:
HORIZONTAL MILL ENGINE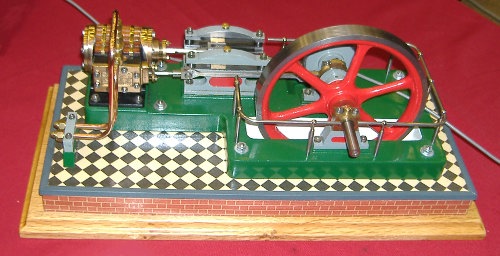 1" Bore, 1½" Stroke, Designed & Built by Brian Prowse.
VERTICAL OSCILLATING STEAM ENGINE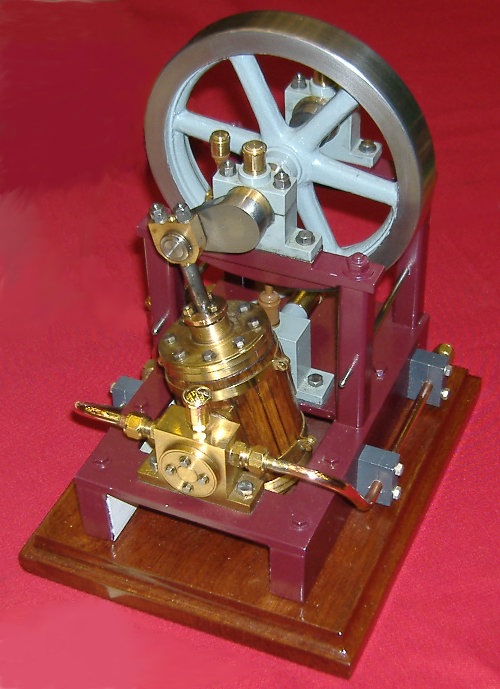 1" Bore, 1" Stroke
The Flywheel is Machined from a Casting, but all Other Parts are made from Bar Stock.
Designed & Built by Brian Prowse.
FREELANCE 0 - 4 - 0 STEAM LOCOMOTIVE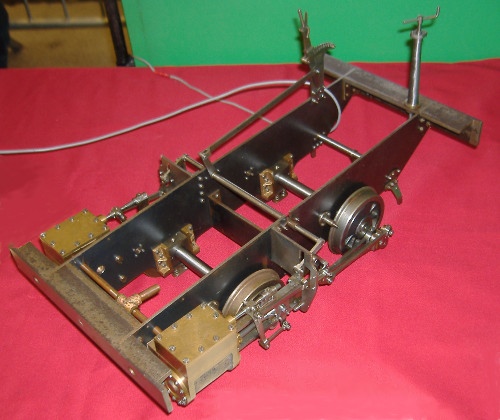 5" Gauge, from Original Drawings Signed "S.F.H"
Under Construction by Benedict White.
STUART HALF BEAM ENGINE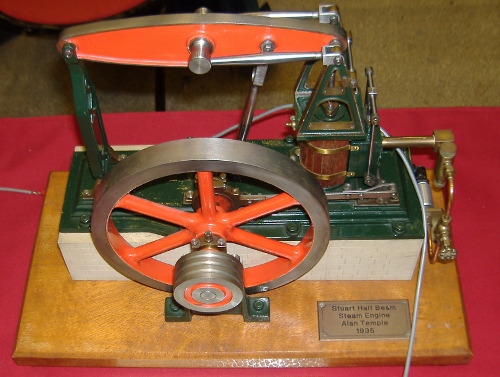 Stuart-Turner of Henley (now Stuart Models of Guernsey) Introduced Generations of Model Engineers to Engine Building: this is their "Grasshopper" Design.
Built by Alan Temple.
OIL WELL BEAM PUMP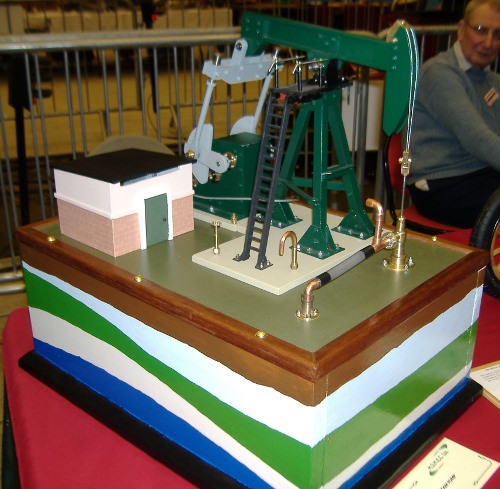 Built by Brian Prowse.
Freelance Electric Locomotive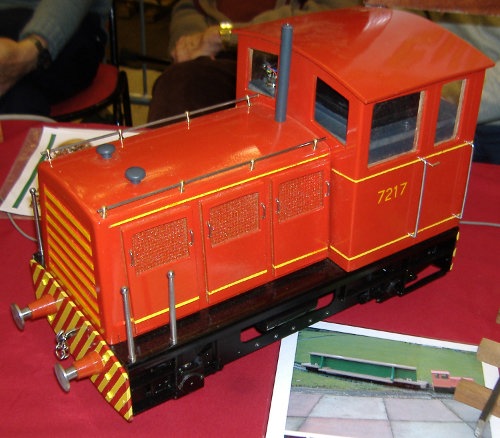 For a 3 ½" Gauge Garden Railway, based on Ruston Diesel-Hydraulic Locomotive.
Under Construction by Peter Chapman.
Fowler High Wheel Mole Drain Plough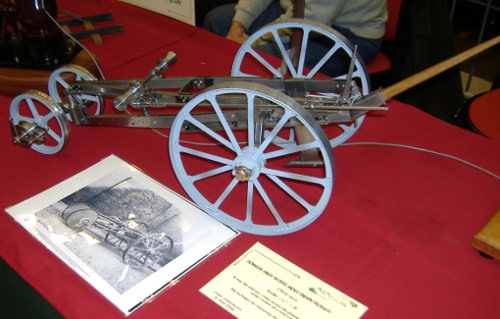 From circa 1925 built to a scale of 1½" : 1 ft.
In use, the unit was drawn across the ground to be drained , using a winch via a steel cable. This technique for improving drainage is still in use.
Under Construction by Dave White.
1903 De Dion Motor Car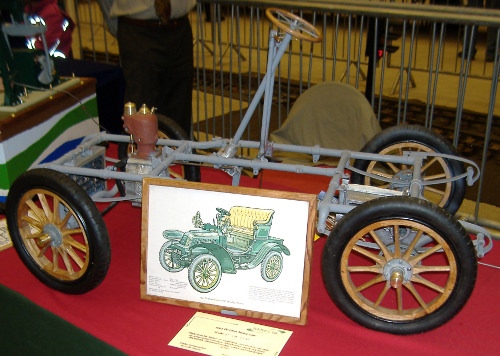 Scale: 4" : 1 ft. ( 1/3)
Made from his "hoard of useful junk" and involving the skills of scrap metal scrounger, foundryman, metal machinist, blacksmith, sheetmetal worker, welder and wheelwright so far!
Under Construction by Colin Hawes.
JAMES BEGGS & Co. BOTTLE ENGINE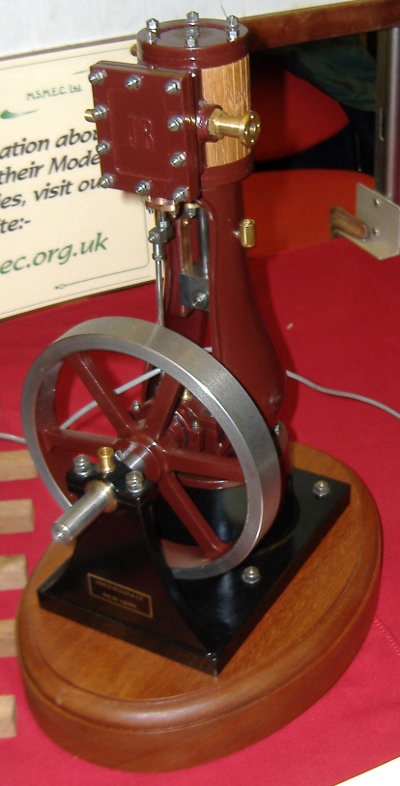 Circa 1890. This model is taken from the original 1906 catalogue, which showed twelve engine sizes from 3 h.p. to 50 h.p. with flywheels from 18" to 48" diameter.
The engines were typically used to drive water pumps or line shafting in factories.
The term bottle refers to the bulbous coloured glass bottles which were displayed in chemists shops of that period.
Built by Alan Temple.
Stuart 3 Cylinder Compound Marine Steam Engine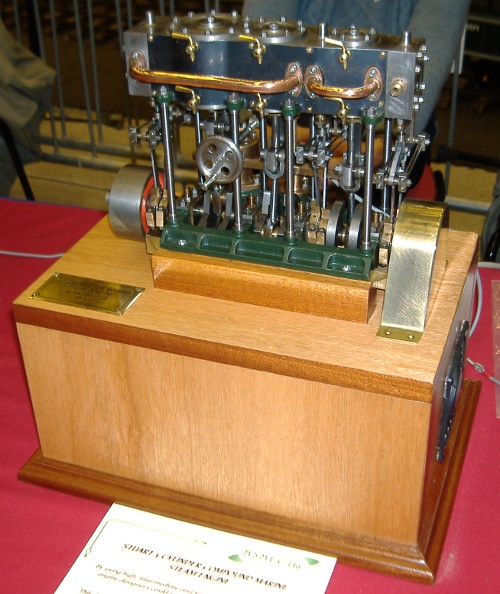 By using high, intermediate and low pressure cylinders, ships engine designers could squeeze the maximum power per pound of steam. This detailed model contains 80 castings, and took six months
to complete. It is now electrically driven to show the engine in motion.
Built by Alan Temple.